Sewa in Rajasthan (Year 2003)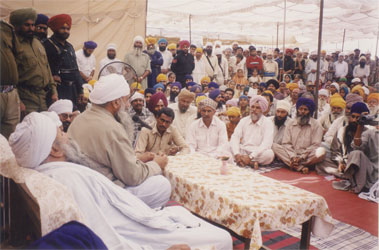 During the year 2003 a drought hit the state of Rajasthan in India. People were merely surviving in the worst effected areas. There was a dire request for urgent help in need for people suffering without basic human supplies. With Guru Granth Sahib Ji's Kirpa Sant Baba Mann Singh Ji organised a Guru ka Langar in the drought-effected areas of Rajasthan. Sources stated that the Rajasthan government had recently sent a request to the Punjab government seeking help in response to which the state government had approached Baba Ji.

Baba Ji agreed to organise Guru Ka Langar in all the starvation-hit villages of Baran and Dungarpur districts. During the period building up to the organised langar, 20 starvation deaths were reported in Rajasthan in Hatiyadeh, Lal Kankri, Mamoni, Gangapur, Sheharana, Bhanwagarh, Beltha, Rajpura and Karwari Kalan villages.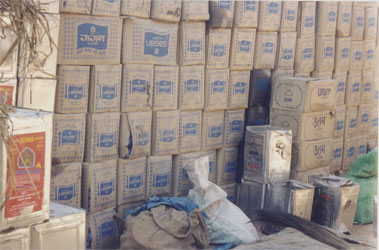 Various sources visited Gurudwara Sachkhand Isher Darbar in Pehowa and put the request before Baba Ji who assured that a jatha led by Sant Baba Mohan Singh Ji would leave for Rajasthan within a couple of days. Baba Ji stated that the langar would continue in the effected areas until he felt relevant. The Guru ka Langar launched by Baba Ji not only provided relief for the people, but yielded faithful results to the capability of the victims in such terrible circumstances. In respect for Dhan Dhan Sri Guru Granth Sahib Ji, Baba Ji has always remained on the forefront in organising langars in the effected areas. During the Gujarat earthquake tragedy Baba Ji organised a langar in different areas of the state for a month.