Sewa Shri Fatehgarh Sahib Ji (Year 2006)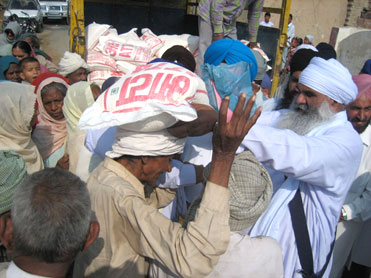 With the Ultimate Kirpa of Sri Guru Granth Sahib Ji, Sant Baba Mann Singh Ji and Sant Baba Mohan Singh Ji celebrated the Shahidi Devas of Sahibzada Baba Zorawar Singh Ji, Sahibzada Baba Fateh Singh and Mata Gujar Kaur Ji at Sri Fatehgarh Sahib Ji. The celebrations were carried out with great belief, love and devotion, in which Baba Ji arranged a huge Kirtan Smagam where numerous Sant Mahapurkas from all over India took part. A large Langar arrangement was also set up in which thousands carried out Sewa from all around the world.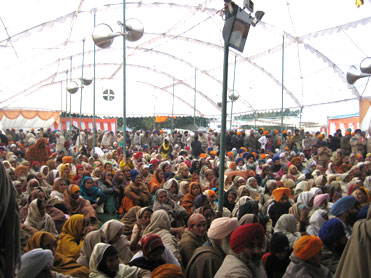 In the name of Sahibzada Baba Zorawar Singh Ji, Sahibzada Baba Fateh Singh Ji and Mata Gujar Kaur Ji, Baba Ji provided aid, support and money for poor families, in particular widows who resided in the area of Fatehgarh Sahib. The support was given to those families and widows who had nobody to provide for them and were in desperate need of aid in order to survive. Aid in the form of ration, blankets and money was given to those who were drawn from a survey carried out prior to the Shahidi Devas celebrations.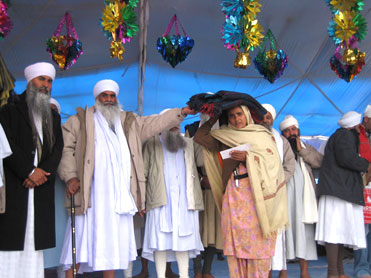 Baba Ji stated serving the poor was a major mission in the life's of our Guru Sahib Ji's, thus such examples should motivate Sikhs to thrive in doing their upmost in providing for those in need. Baba Ji stated that the Sewa carried out in Gujrat, Orissa, Rajasthan and Ganore, further motivated them to provide for the poor via witnessing the daily life of the poor in person. Baba Ji stated in order to decrease the levels of poverty throughout Punjab, similar Sewa would be carried out throughout in which aid, support and money for the poor families and widows would be given.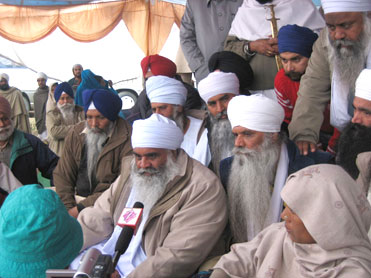 Many of the Sant Mahapuraks who also participated in the Kirtan Smagam stated devotion to help the less fortunate and poor has been a major aim throughout the Sewa carried out by Sant Baba Mann Singh Ji. They all congratulated Baba Ji for such great efforts and illustrated their appreciation towards Baba Ji's approach in furthering the name of Sikhi. Sant Baba Avtar Singh Ji Dhoolkhot Wale stated Baba Ji considers the pain of others as his own pain, thus they continue to remain on the forefront when providing support for the underprivileged regardless of cost and effort. 13 members of the Ruhani Sant Sabhaa, also congratulated Baba Ji for their efforts in carrying out such Sewa for the deprived in Fatehgarh Sahib.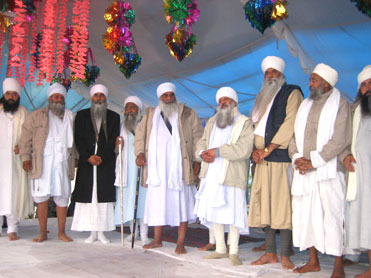 Sewadars asked many of the widows who received such aid how they felt after the programme. One lady stated "I have one Ardaas such that Mahapuraks like Sant Baba Mann Singh Ji continue to come into this world in order to provide support as they have and continue to do for the poor and unfortunate".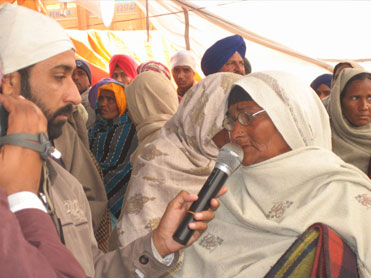 Similar to the previous year's celebrations, where Baba Ji provided aid and money to the families of the Shaheed Singhs in Punjab, the programme of 2006 proved to be successful. Baba Ji stated in the coming future, free eye camps for the poor would be set up in which operations for the needy would be provided free of charge. Furthermore for the coming celebrations of Hola Mohalla carried out each year at Sri Anandpur Sahib Ji, Baba Ji stated they would carry out a survey of the families located close to the Anandpur Sahib so that similar aid, support and money could also be provided for them.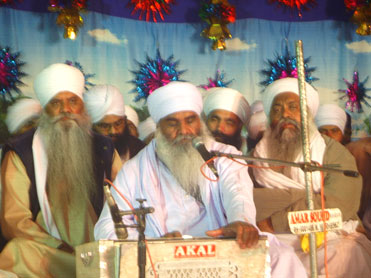 Baba Ji stressed the Sewa carried out was solely successful due to the Blessing of our eternal Guru Sahib Ji, Dhan Dhan Sri Guru Granth Sahib Ji Maharaj.
Below are the various media sources who covered the Sewa in India: