Sewa Shri Harmandir Sahib (Year 2004)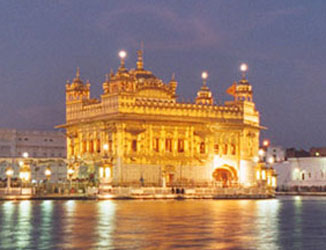 On the 400th Anniversary of the Prakash of Sri Guru Granth Sahib Ji millions of people from all over the world paid tribute at Sachkand Sri Harmandir Sahib Ji in India, to celebrate the enormous historical event. With the blessing of Sri Guru Granth Sahib Ji, Sant Baba Mann Singh Ji and Sant Baba Mohan Ji led the Langar di Sewa in respect for such an amazing event.

Hundreds of truck supplies, oil tankers and an unaccountable variety of food was taken to Harmandir Sahib to celebrate and account for the sangat in need of langar. The Guru Ka Langar ran for 10 days, in which all the sangat visiting Harmandir Sahib had participated. Thousands of sewadars from all over the world also participated in the Langar illustrating their love and passion for serving the community.

Many people paid tribute in order to complete a divine journey receiving Darshan of Guru Ji at Harmandir Sahib. Baba Ji led the langar by sticking to one major objective that was to ensure everybody participating in the Sewa continuously repeated Waheguru Jaap Gurmantar.

Baba Ji stated the performance of an Ardass infront of Guru Ji before the langar, was the only reason things went so successful. People from all over the world including the Sikhs of India felt the emotion and love for Sikhi which led to them joining the Khalsa Panth on the day of the Amrit Sanchar.