Tour of United Kingdom(November 2009)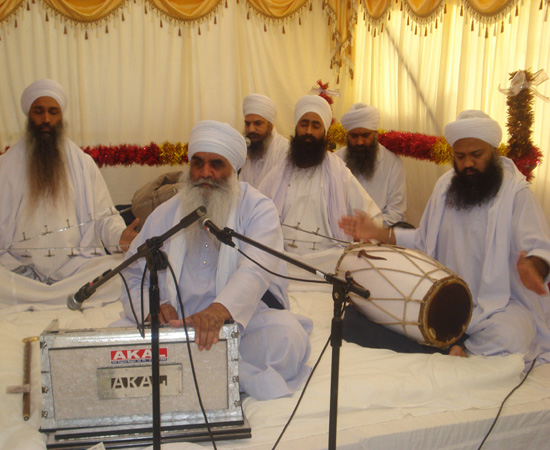 View Image Gallery
With the blessing of Sri Guru Granth Sahib Ji, Sant Baba Mann Singh Ji and Sant Baba Mohan Singh visited the UK in November 2009 to encourage the teachings of Sri Guru Granth Sahib Ji.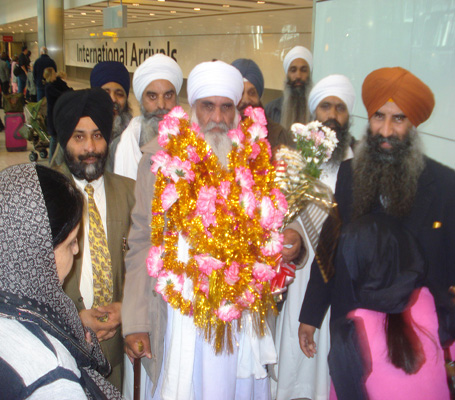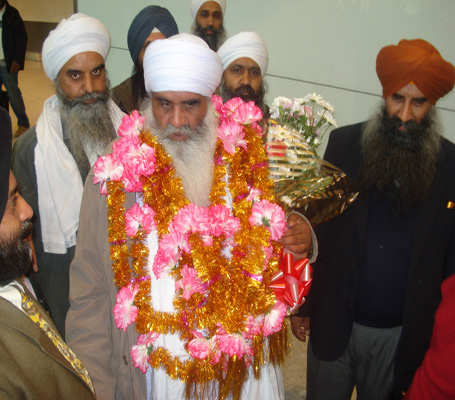 After masses of sangat asking for Baba Ji and the Jatha to visit the UK, Akhand Path Sahib Smagams were arranged throughout the UK in which Baba Ji were specifically invited to attend and take part. Baba Ji arrived in the UK on 19th November 2009, to be largely welcomed by the UK sangat.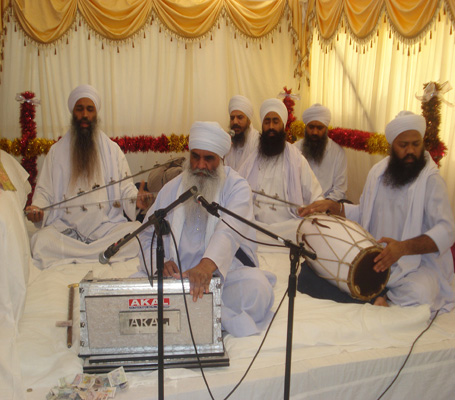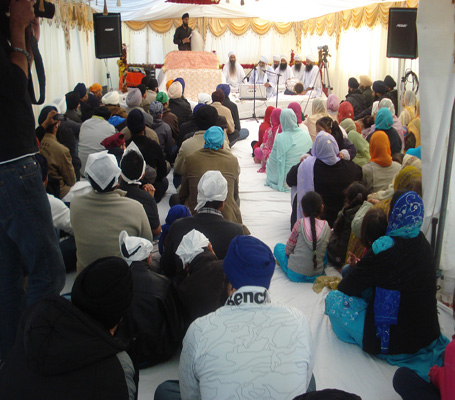 Numerous Sri Akhand Path Sahibs were arranged to take place throughout the country where Baba Ji specifically attended and carried out kirtan darbars. Large scale marquees were set up throughout the country in which hundreds came together to listen to Baba Ji and seek the blessing of Sri Guru Granth Sahib Ji.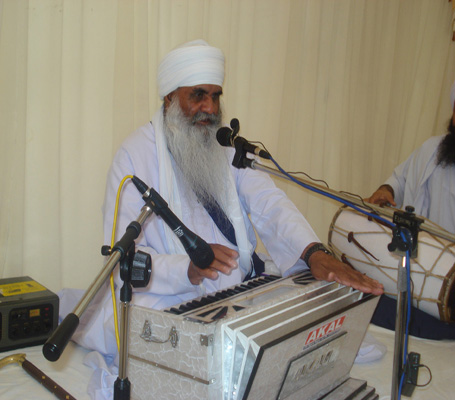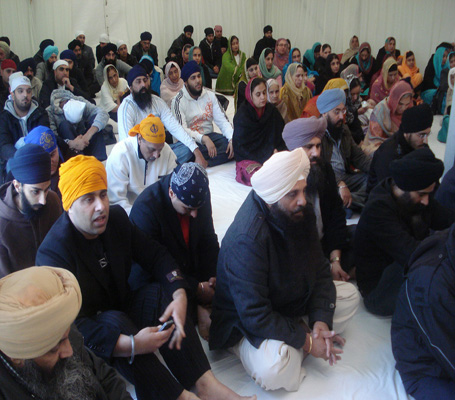 With demand for Baba Ji to carry out kirtans at various places being so high, Baba Ji was unable to fulfill all requests by the UK sangat, however several kirtans darbars were carried out and all were broadcasted live on radio. Thousands of members of the UK sangat situated all across the nation also humbly requested Baba Ji to visit their homes and bless their families with Gursikhi Jeevan.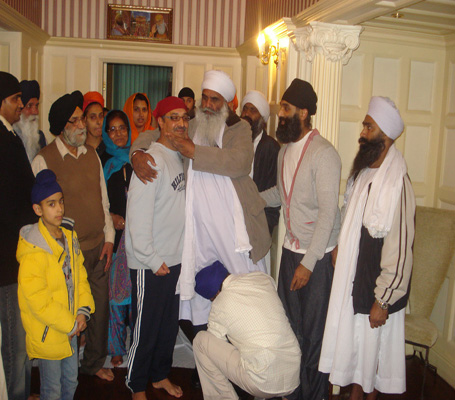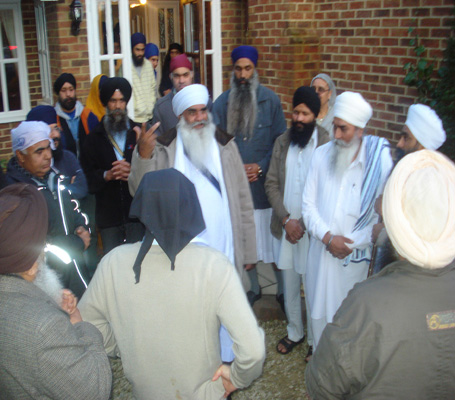 Due to the lack of time although all requests could not be fulfilled Baba Ji visited sangat in the following places: Birmingham, Wolverhampton, Coventry, Rugby, Leicester, Derby, Nottingham, Peterborough, Leeds, Newcastle, Sunderland, Bristol, London, Southall, Slough, Gravesend, Barking and Ilford.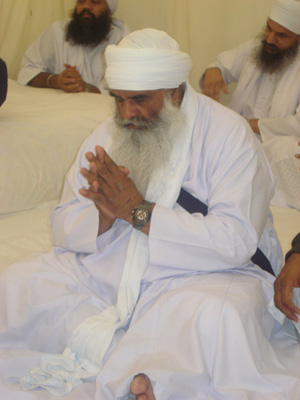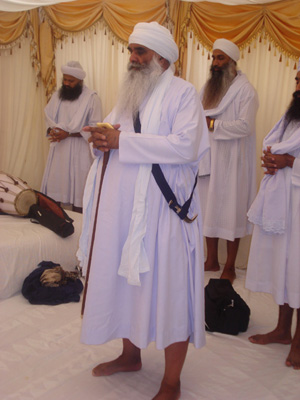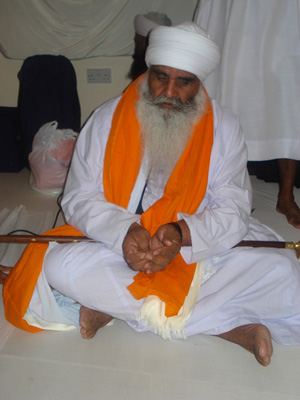 Day and night wherever Baba Ji and the Jatha went they informed the UK sangat of the sacrifices and martyrdoms of the Sikh Religion and requested all to vest full faith in Sri Guru Granth Sahib Ji. Baba Ji was presented with various siropas from the UK sangat, whom with open arms requested Baba Ji to regularly visit the UK and carry out parchar for the Khalsa Panth.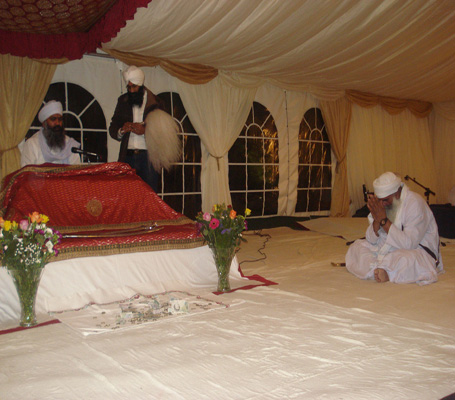 Sabh Sikhan Ko Hukam Hai Guru Maniyo Granth